BINUS Business School and Teach for Indonesia Partner to Empowers Students to Make a Difference in the Community
Jakarta, July 22, 2023 – BINUS Business School (BBS), in collaboration with Teach for Indonesia, co-organized the Social Innovation Camp for its first-year students pursuing a Master of Management.
The seven-day program aimed to build essential innovative leadership skills by familiarizing students with essential skills to build their business acumen. Between 15–22 July 2023, students joined the Design Thinking courses, which provided them with a framework for meeting with several non-profit organizations, including the Indonesia Autism Center of Yayasan Cinta Harapan, Yayasan Swara Peduli Indonesia Jakarta, and the Indonesia Street Children Organization (ISCO) Foundation. There, they gathered essential information by engaging in discussions that helped them identify the issues they would address in their proposed solutions.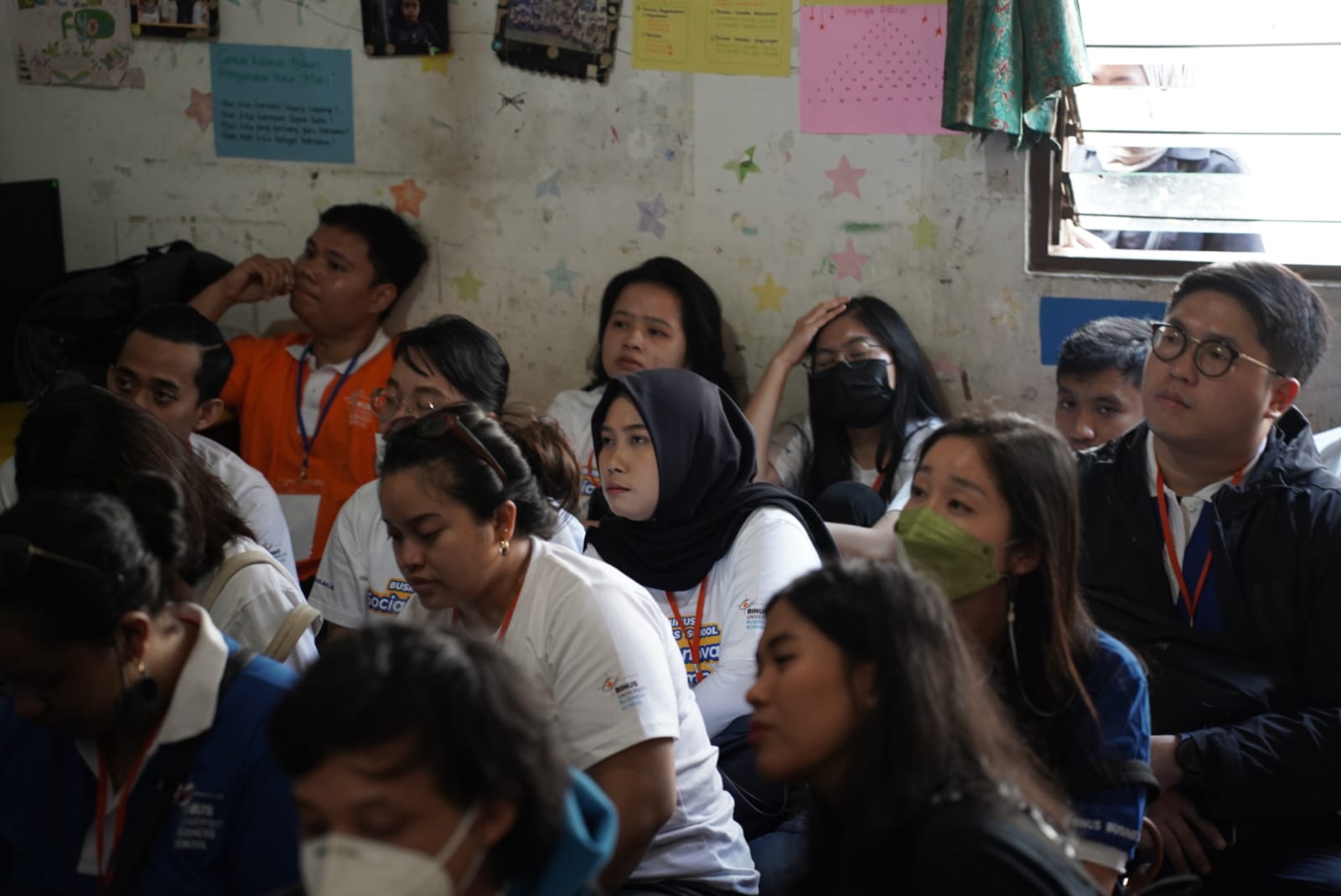 "This Social Innovation Camp will sharpen their soft skills, such as leadership and teamwork, which they will continuously utilize throughout their academic journey. One of the courses they have to take in the first semester is called Design Thinking," said Dr. Rini Setiowati, Dean of the BINUS Business School Master Program.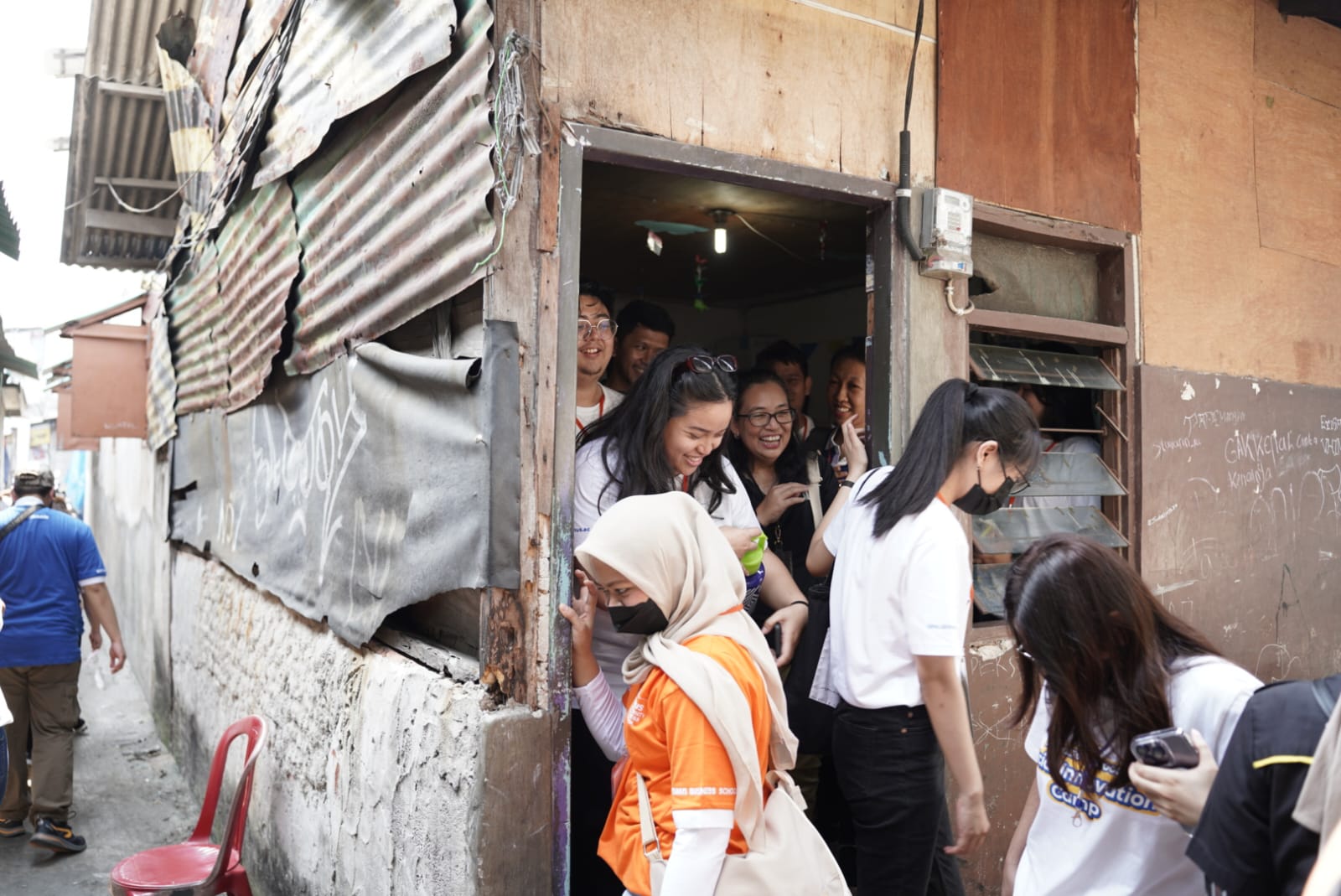 The visit to the non-profit organizations not only provided experiential learning in social enterprise, leadership, and communication skills, but it also gave them added value at the end of the program.
"The essence of this course is to nurture empathy with their surroundings, customers, or target market, enabling them to understand the problems they face and come up with solutions," added Dr. Rini.
BINUS Business School recently ranked number 1 in Indonesia for their MBA Program and number 37 in Asia based on the international ranking organization Quacquarelli Symonds (QS). This activity is evidence of the school's dedication to ensuring that students will get the best study experience in the spirit of fostering and empowering society in building the nation. In addition, the camp supports SDG 4 and 8 by providing students with the skills and knowledge they need to be innovative leaders and social entrepreneurs, as well as insights into the challenges and opportunities facing social enterprises.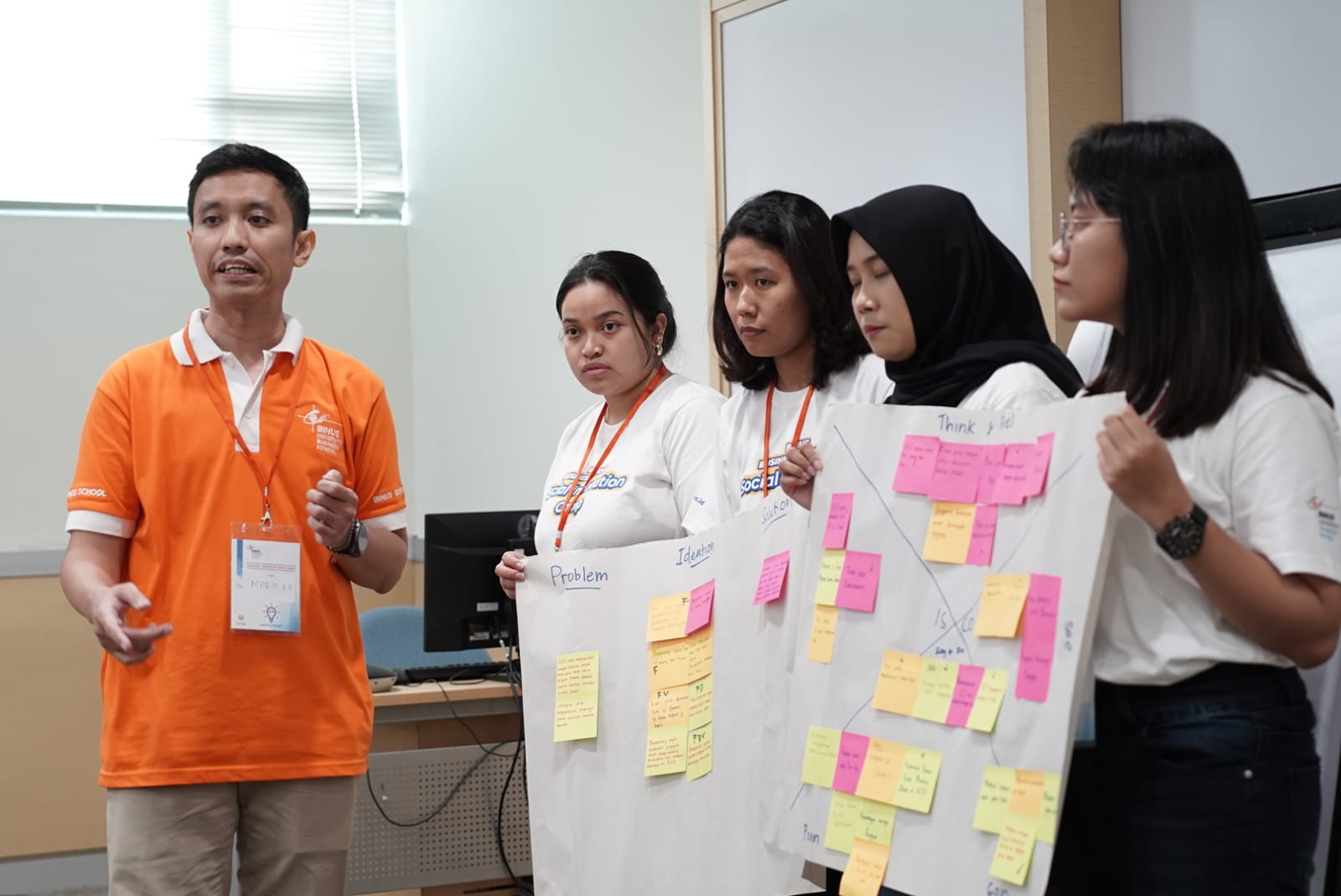 "It gave me a greater understanding of the disadvantaged communities and how I can help to provide essential solutions towards their issues," said Htike Chit Su, a BBS Master Program international student from Myanmar.